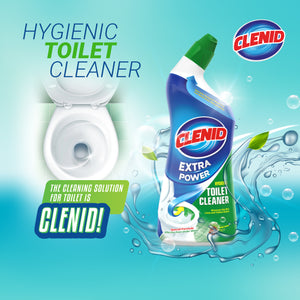 Clenid Hygienic Toilet Cleaner
18199
FIELD OF USAGE
Only for cleaning toilet seat and toilet.
USAGE INSTRUCTIONS
Open the product by pressing on the child lock cap and turning it counterclockwise. Apply the product to the part of your closet or toilet you want to clean and wait for about 15 minutes.

You can wait longer for the stubborn and difficult dirt.

Brush the surface with a brush, if necessary, and then flush the toilet.

Repeat the procedure if necessary.
WARNINGS
Never mix it with bleach or other cleaning agents, and do not use them together. Do not make contact with the bidet nozzle and similar metal parts, do not use in cleaning them because it is corrosive to metals.