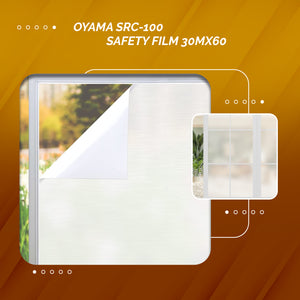 Oyama SRC-100 Safety Film
14958
Solar window film reduces solar heat gain and is designed specifically to work on windows and standard glazing.
The film works by reducing heat and glare, which in turn prevents the steady build-up of heat getting through the window throughout the day, that can end up making your home, office or workplace uncomfortably hot.
Prevent broken glass from scattering.
Delay force entry incase of break-in.
Total Energy Reject 23%
Visible light transmittance 85%
IR reject 12%
UV cut 99%
Size 29mtrs (95ft)
Width: 5ft x 1ft
Price is mentioned in per feet
NOTE: Color shades may vary slightly due to the brightness/contrast and display technology of your screen. We take no responsibility for slight color variations.